Steve Riesenberg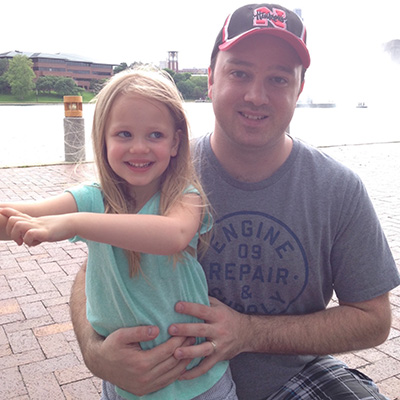 Founder & CEO
I'm an author, developer, father, musician, and everything in between. In 2016, I founded InSource Software with the goal of making software development fun again, and to create a sustainable model for including the customer in the process. Oh, and building great software. That too...
Resume
Programming Languages
Java
Javascript
Kotlin

In Progress
PHP
Scala
Python

In Progress
Core Competencies
Big Data
Data Processing
Data Warehouses
Distributed Systems
Integrations
Microservices
RESTful Services
Security & Authentication
Web Services
Frameworks
Technologies & Frameworks
ActiveMQ
Aurelia
Bootstrap
Camel
Docker
Elasticsearch
Hadoop
HBase
Hibernate
Java EE
JBoss
Jekyll
Kibana
Less CSS
Logstash
Lucene
Mapr
MapReduce
Pivotal Cloud Foundry
Sass CSS
Spring
Spring Boot
Solr
Tomcat
ZeroMQ

Contributor
Work Experience
Dynamo, LLC
2018 - present
Senior Software Engineer
First National Bank of Omaha
Developed several microservices to support the mobile apps redesign and business agility initiatives within the bank. Built a secure API Gateway using Spring Boot, Zuul, Eureka, and Spring Security.
D3 Technology, Inc.
2014 - present
Senior, Lead & Principal Software Engineer
Added features and integrations for the D3 Banking platform, including multiple authentication systems with multi-factor authentication, an Open Financial eXchange server, multiple mainframe systems, a custom ESB for real-time memo posts, alerting, transactions, and stop payments; Added and enhanced features such as a star-schema analytics API, flexible user profiles, SMS and push alerts, and a new authentication framework; Implemented streamlined JIRA workflows and managed multiple projects and Scrum boards for 7+ development teams; Regularly advised the Scrum coach and resource managers on development processes and continuous improvement methodologies; Led several teams through various projects and large-scope efforts while providing mentoring, training, technical leadership, architecture and project management.
NTT Security (formerly Solutionary, Inc.)
2008 - 2014
Software Engineer I, II, & III
Maintained and improved backend processing capabilities of Solutionary's flagship ActiveGuard® security platform including an Esper-based CEP engine for detecting anomalous event patterns, serialized log file persistence of time windows, a JDBC Oracle exporter, multiple threshold-based aggregation and alerting systems for monitoring anomalous activity, and a distributed data replication, caching, and query layer; Implemented a cutting edge search interface using JSF and PrimeFaces and created a Hadoop and Elasticsearch-based log storage platform; Developed a high performance massively parallel processing framework for assembling flexible highly available data processing applications from reusable components; Provided mentoring, training, technical leadership, architecture and project management.
Smart Software Solutions, Inc.
2006 - 2008
Software Engineer & Lead Software Engineer
Developed numerous web applications for clients, performed software and database design, provided technical leadership and project management.
South Dakota Department of Environmental & Natural Resources
2006 - present
Contractor
Implemented web services and data conversions for integration with EPA environmental databases.
2003 - 2006
Database Assistant
Developed web applications for online searching of environmental databases, and implemented web services and data conversions for integration with EPA environmental databases.
Education
University of South Dakota
2002 - 2006
Undergraduate
Bachelor of Science in Computer Science. Minors in Mathematics and Music. CSEMS Scholar.
More Info
Stephen is available for speaking engagements. To contact Stephen about speaking engagements or other requests, send an email to
contact@insource.io
.